The digital marketing industry is thriving, and it's not just a trend. It has become necessary for businesses of all sizes to reinvent themselves in marketing using the new media – Digital. It's not just about having the latest technology or the best apps; it's about knowing where your main competitors stand and how you can out-perform them using the digital medium. We are in the midst of an unprecedented hiring period for digital marketing specialists. Companies all over the world are looking to hire digital marketers with a wide range of experience. If you are considering a career in digital marketing, you're probably curious about this profession's career outlook, growth, salary, and types of digital marketing jobs. There's a growing abundance of job openings for digital marketers. However, finding the right fit for you might be a challenge. Check out this ultimate blog to find the best digital marketing jobs.
Best Entry Level Digital Marketing Jobs with Salary Data
1. SEO/SEM Specialists
In today's online marketplace, finding a good Search Engine Optimization (SEO) specialist or Search Engine Marketer (SEM) is like finding a needle in a haystack. Strategic SEO specialist roles are more important than ever. SEO and Google Adwords fields are difficult to specialize in, partly because Google algorithms change from time to time. Businesses need to stay up to date with SEO trends. Also, e-commerce sites and others rely heavily on Internet traffic for profit. They change their SEO strategy when they see a competitor win on target keywords. They were winning on in Google search results engine page. So, SEO specialists need to keep changing their strategy in this cat and mouse game. Most companies will want to rank high, and they'll need SEO and Google Adwords certified professionals with substantial knowledge in these fields. This trend is unlikely to slow down, particularly as modern technology begins to penetrate more and more facets of our lives.
Career paths for SEO Specialists
• SEO Analysts
• SEO/Google Adwords Specialists
• SEO Directors
What are the popular job duties for SEO Specialists?
• SEO – On-page & Link Building, Average salary $49,589
• Managing Google Analytics, $45,709
• SEM (Search Engine Marketing), $46,135
• Web Content Management, $45,832
SEO/SEM Specialists Annual Salary
According to Glassdoor, the average salary for SEO/SEM Specialists is $49,589/year. SEO/SEM Specialists with more experience can be compensated at least $64,000/year.
2. Email Marketing Specialists
An email marketing specialist is a part of the digital marketing department. Email marketers serve in specialized roles, using email as a means to target current and potential consumers. These individuals help create email campaigns that are compelling enough for recipients to open and read about the product and respond. Email marketing is one of the best marketing strategies. These professionals run the email campaigns persuasively and get the timing right about when the emails hit the inboxes. Email marketers are in charge of running product promotions, releases, and public relation events focused on comprehensive customer data collections.
Career paths for Email Marketing Specialist
• Email Marketing Manager
• Marketing Automation Engineer
• Digital Marketing Specialist
What are popular job duties for Email Marketing Specialists
• Email Marketing, Average salary of $65,834
• Salesforce, $69,000
• Data Analysis, $61,445
• HTML, CSS, $59,322
Email Marketing Specialists Annual Salary
According to Glassdoor, the average salary for Email Marketing Specialists is $65,834/year. Email Marketing Specialists with more experience can be compensated at least $83,000/year.
3. Content Marketing Managers & Strategist
For any business, especially digital marketing agencies, content creation is one of the most important tasks. Content creation affects almost all stages of the business workflow and more so in the digital marketing phase. Content creation involves far more than just writing and social channel interaction.
Content marketing managers produce high-quality content that is SEO optimized. Content Manager also manages the content from the ground up, organize, process, and manage it. Content Managers organize content into subsets and use it for marketing campaigns.
Career paths for Content Marketing Manager
• Brand Content Manager
• Content Marketing Strategist
• VP of Content Marketing
What are popular job duties for Content Marketing Manager
• Content Management, Average salary of $70,175/year
• Copywriting, $59,281
• Video Production, $60,267
• Project Management, $62,226
Content Marketing Manager Annual Salary
According to Glassdoor, the average salary of a Content Marketing Manager is $70,175year. Content Marketing Manager with more experience can be compensated at least $88,000/year.
4. Artificial Intelligence Specialists and Data Analysts
One of the newest innovations in marketing is AI (Artificial Intelligence), and it's not going to go away soon. Lots of developments have been going around, especially with Big Data and Analytics. The world is also seeing the rise of NLP (Natural Language Processing). GPT-3 (Generative Pre-trained Transformer) based marketing products is becoming a game-changer in the digital space. What does all this mean? – Data is collected and used by a data scientist to visualize outcomes for different scenarios. This kind of prediction begins with the data survey process – data analysts identify participants and collect the data as needed. Then the data is arranged as charts & reports. Then this data is fed to machines for analysis by splitting the data into two parts. The first part is a small subset of the data for which outcomes are known. Then the small subset is fed to the machine using which the machine is trained. Then the remaining full data is fed to the machine. Because of the machine's training from the earlier small set of data, the machine (AI) uses that training and predicts the larger data outcome. If you are interested in this, you may want to gain a solid understanding of data analytics and machine learning, as well as a detailed understanding of programming.
Career paths for AI Specialists & Data Analysts
• Senior Data Analysts
• Data Scientists
• Machine Learning Engineers
• Chief Data Scientists
What are popular job duties for AI Specialists & Data Analyst
• Data Analysis, Average salary $61,112
• SQL Programmers, $64,253
• Statistical Analysis, $62,116
• Database Management & Reporting, $60,239
AI Specialists and Data Analysts Annual Salary
According to Glassdoor, the average salary of an AI & Data Specialist is $73,635/year. Data Specialists with more experience can be compensated at least $62,453 /year.
5. Social Media Marketer & Digital Marketing Manager
In the past 15 years, Social Media has become a very powerful medium. This is true for businesses too. Businesses are increasingly using Social to understand consumer behavior or to communicate with customers. Businesses are also using Social Media for branding, collecting data & metrics about their products and customers. Content strategies that attract and engage new and current customers are often produced by social media marketing managers.
The digital marketing sector is extremely diverse. There is also a huge reliance on paid media platforms, including social (Facebook, LinkedIn, Twitter, etc.), display, programmatic and retargeting channels. Digital Media Manager's main goals involve increasing online sales, generating profits, and exploring new market opportunities through strategic management and optimization using Social Media.
Career paths for Digital Marketing Manager & SMM
• Social Media Manager
• Social Media Director
• Digital Marketing Director
• Chief Digital Officer
What are the popular job duties for SMM & Digital Marketing Manager
• Social Media Optimization, Average salary of $55,489
• Marketing Communications, $52,096
• Online Marketing, $68,706
SMM & Digital Marketing Managers Annual Salary
According to Glassdoor, the average salary of an SMM is $50,437/year, and the average salary of a Digital Marketing Manager is $78,268/year.
Conclusion
Digital Marketing is not inherently a dream job that most people aspire to while they're at school. But when you consider the career opportunities in this competitive field, you will see that the digital marketing career outlook is nothing but optimistic and promising in 2021 and beyond.
Learn how to build your digital marketing career with a list of top-ranked and accredited universities that offer online masters in digital marketing. We have compiled a list of top universities that offer Masters in Digital Marketing Online. These universities take you through a rigorous curriculum and award you a graduate degree that will enable you to work in this dream field.
Recent Blog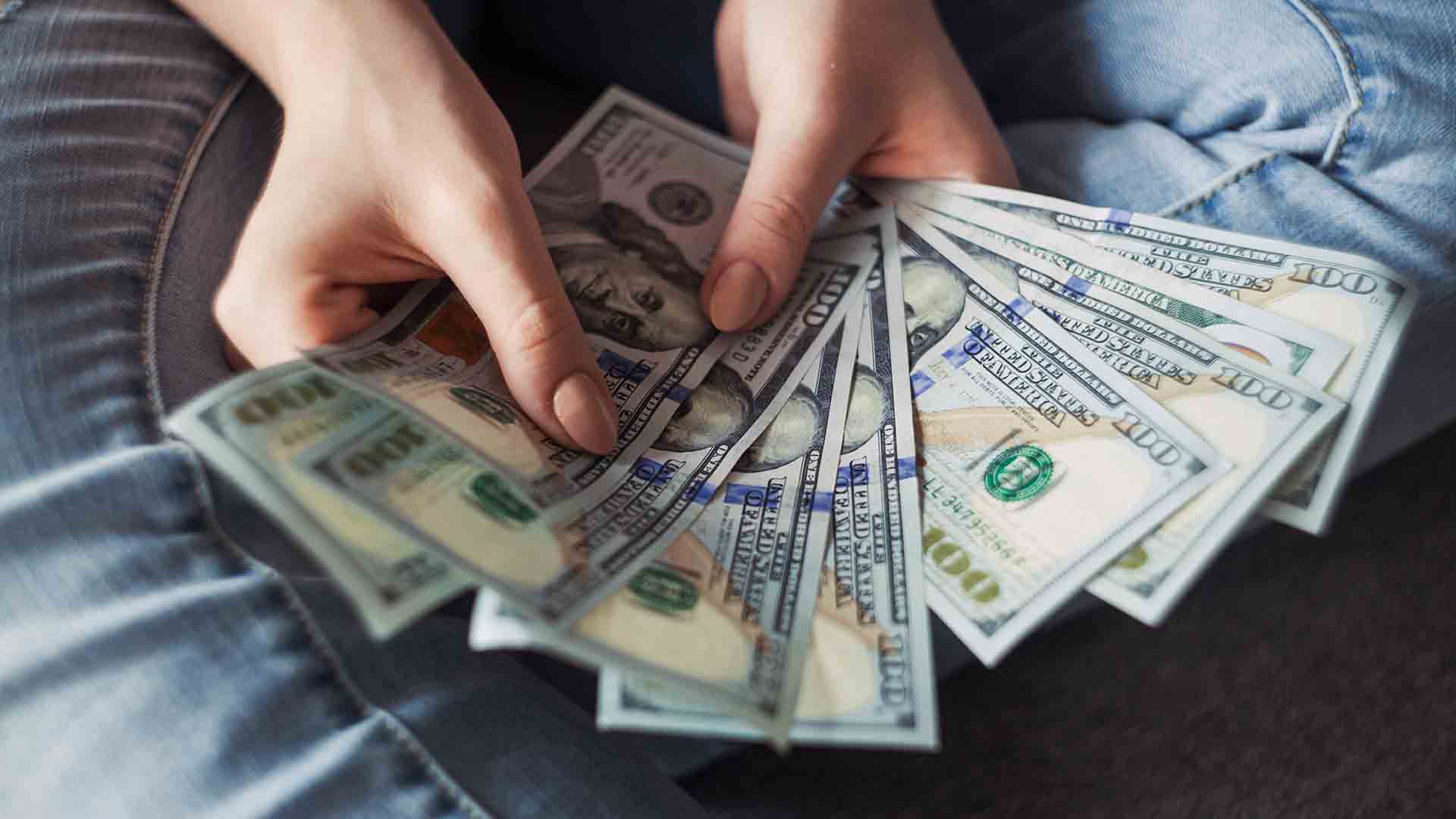 The Fallout of Budget Cuts on Universities
Universities around the United States have faced significant funding cuts because of the COVID-19 outbreak. In California, for example, higher education services have been slashed by $1.7 billion in order to address a $54.3 billion budget deficit. It is no secret that colleges and universities across the country are facing budget cuts. What is a … Read more
Top 25 Jobs for Students on Campus
Attention college students! Are you looking for a way to make some extra money? If so, consider working on campus. There are many great work-study jobs available that will allow you to gain experience in your desired field and make some money too. This blog post highlights 25 of the best work-study jobs on campus. … Read more