How Much Does a Master's Degree Cost?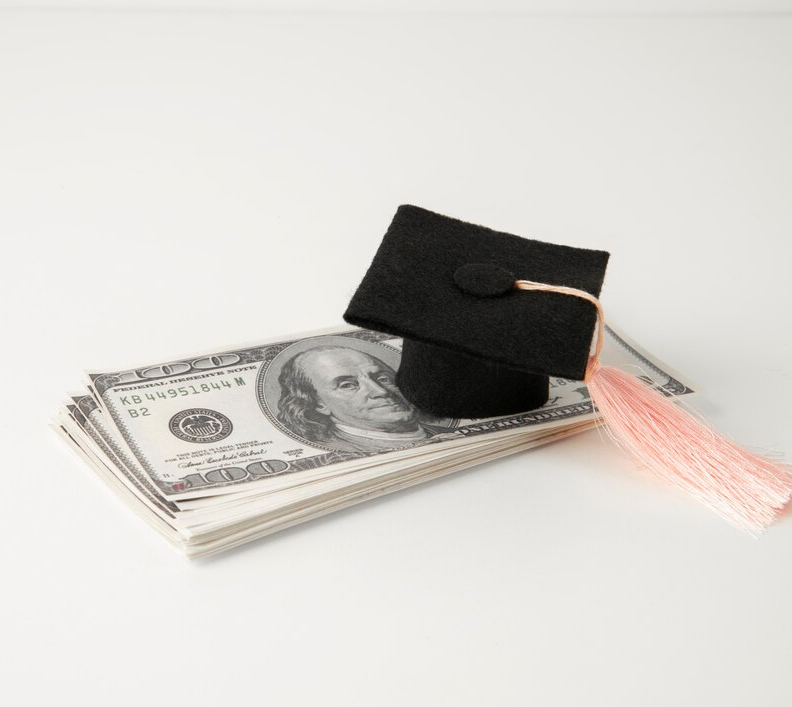 It is 2023, and we live in interesting times. The COVID-19 pandemic continues to rage on, and it may well be more than a while before normalcy is restored; when on-campus graduate schools can resume operations. Although there was already a steady move towards online education, particularly in online master's programs, well before the pandemic, the average cost of education, including that of a bachelor's degree or a master's degree, was always on the rise and continues to be so. Rising degree level tuition and fees puts tremendous pressure on students pursuing an online master's program, with private school and graduate programs already costing thousands of dollars.
So, how much does a master's degree cost? To put everything in perspective, experts at OnlineMastersColleges.com have created this guide to answer the question of how much online master's degree programs cost. The in-depth information provided here will help students understand the cost of online master's degrees versus traditional on-campus ones, and help them make an informed choice between the two.
Getting A Master's Degree Online
Students can earn an affordable online master's degree in a variety of subjects. Learners can take classes online while undergoing practical training at a place near them, even in programs with a lot of clinical or research components. More than 1.2 million graduate students take online programs, with over 900,000 of them studying fully online, according to the National Center for Education Statistics (NCES). Degree seekers pick affordable online master's programs for a variety of reasons, but one of the most important ones is the flexibility to earn a degree and enhance their careers while working. Another compelling reason to opt for online education is that in most cases, learners receive the same benefits as on-campus students, including access to libraries, student discounts, student support services, and other resources.
Choosing a Graduate School for Online Degrees
Choosing a good grad school and suitable online masters is quite an arduous process. Students must consider several factors before zeroing in on a particular program for their online education. A good grad school should:
offer flexible degree programs
demonstrate academic excellence
have online master's degree program on par with on-campus graduate degrees
support both in-state students and out of state students
preferably feature in any reputed school rankings
exhibit recent research excellence framework
Factors Influencing the Cost of a Graduate Degree
Master's programs focus on providing students with advanced knowledge and skills, to take on challenging careers in their chosen field. But graduate schools (especially private schools and for-profit schools) have several overheads to bear when imparting education and have to also invest in infrastructure and faculty training, to improve their offerings and reputation. These, and other factors, directly affect tuition and graduate school-cost for both on-campus and online programs. Some determinants of cost include, but are not limited to:
School rankings and reputation
Location of the college
Accreditation of programs and/or the college
Qualifications and the experience of faculty and staff
Infrastructure and research facilities
General upkeep of the institution
Trusted partner programs (if any)
Number of students enrolled in a program
---
Featured Online Programs
---
---
Average Cost of a Master's Degree
According to Sallie Mae, the average amount spent by graduate students is $24,812 per year. And a typical master's degree lasts for two years, so it is safe to estimate that the average master's degree cost is around $48,000. It is important to note that there is a vast difference in this cost based on programs and schools. For example – a Master of Business Administration (MBA) will typically cost more than other master's degrees. However, the tuition and fees of MBA programs from IVY League schools will be substantially more than MBAs or trusted partner programs from other institutions. Discover school rankings by affordability.
Cost of an Online Master's Degree
Like a traditional master's degree, the cost of online degrees also varies widely based on the subject, state, and the program. As expected, the most significant expense for online master's programs is the tuition fee. This is where things get somewhat complicated. Some universities do not charge an out-of-state expense for their online master's programs, while other universities do charge an out-of-state expense for online master's students if they are out of state. Another critical factor to consider is that, according to USA News, the average fees for a degree-level online program at a for-profit university are cheaper than the out-of-state tuition at public universities or private colleges. This applies to a master's degree too.
A rare factor that can marginally bring costs down is a program that is delivered through an advertising-supported site. So, the cost of an online master's degree can widely vary based on these factors. Here are a few universities that do not charge an out-of-state tuition fee for online master's students.
The average cost of an online master's degree
It is challenging to provide the average cost of an online master's degree because of the lack of uniform pricing models for in-state and out-of-state tuition fees. However, if one were to consider the universities that do not charge the out-of-state expenses on students for their online master's degrees, the average cost of online master's degree programs would be around $29,000.
---
Cost Comparison: Online School Vs. On-Campus School
Many sources claim that an online master's degree cost is more than the cost of a master's on campus; they are right to some extent. Contrary to popular belief, online schools are more expensive than traditional on-campus schools, but if you dig into the details, graduate students will find that there are a lot of factors speaking for online programs that would weaken this argument. Yes, typically, tuition fees for online master's degree programs tend to be higher than the on-campus tuition fees, but the overall cost might turn out to be less, depending on some factors such as:
Out-of-State Tuition – most of the on-campus schools charge an extra fee if graduate students are out of state, but not all online schools charge this fee.
Personal Expenses – There are no personal expenses involved when students are attending online programs because they are taking their classes from the comfort of their homes.
Housing and On-Campus Fees – Not having to pay for housing and on-campus fees, plus other expenses, automatically reduces the overall cost.
Lower Cost-per-Credit – For most universities, the average cost per credit is also lower.
Once prospective students have factored all of this in their school search and understood the different costs involved, which vary by university, they will find it easier to do a budget analysis. Doing so will help in finding schools providing flexible degree programs at decent costs.
Important: A master's degree earned online could be less expensive. Although this may be true for certain online master's programs, cost comparisons should be determined by researching each university and the cost of their program.
Savings from Online Programs
The tuition and fees for graduate school may or may not be higher than on-campus schools based on the program of study and the state. Still, one can undoubtedly take advantage of in-state tuition costs with online universities that do not charge an out-of-state fee, along with other costs that typically do not apply to online education. Here is a quick run-down of savings, prospective students can expect out of online master's degrees:
Room and Board
Campus Security
Campus Recreation
Student Health Services
Student Legal Services
Student Organizations
Athletics
Transport
Fuel
Parking
---
How to Pay for Master's Degrees
The cost of a master's degree program can run up to several thousands of dollars. Fortunately, and under certain circumstances, many colleges allow students to pay for their master's degree as they go, which can make budgeting much easier. Online learning also brings with it several financial advantages, such as the lack of a commute, and the ability for students to keep working their current job while pursuing higher education, potentially saving them a lot of money. Figuring out how to pay for a master's degree, apart from digging into one's savings account, is usually at the top of any prospective student's list of things to do. Here are a few ways to fund online education:
Scholarships
Scholarships are one of the most prized and commonly used forms of funding by graduate students for an online program. Sometimes called fellowships, scholarships do not need to be paid back. Many of them are sponsored or administered by a variety of sources, including the master's degrees themselves, individuals and private trusts, charitable organizations, nonprofit organizations, and business corporations. (Beware of the many Scholarship Scams online.)
Grants
Grants and scholarships are usually interchangeable terms because like scholarships, grants do not have to be paid back. However, the biggest difference between the two is that grants are usually need-based, while scholarships are usually merit-based. The most popular grant is the Pell Grant, which is offered through federal financial aid. Specific federal grants are also available to graduate students, such as – TEACH Grants, Iraq and Afghanistan Service Grants, Fulbright Grants, etc.
Student Loans
Loans need to be repaid, which means that students take on less student debt toward their master's degree. For students looking beyond scholarships, several federal student loans are available, such as Direct Unsubsidized Loans (where the interest begins to accrue immediately), and Direct PLUS Loans (where no interest accrues until six months after graduation). In some cases, and depending on their credit score and credit history, parent loans are available that allow parents to take out a certain amount of money toward their child's education. There is also the option for students to seek private student loans from banks and credit unions.
Fellowships
Typically, fellowships are reserved for students in doctoral programs, but many are open to graduate degree students as well. Fellowships are merit-based and designed to allow a student to pursue a full-time master's degree, and also engage in research, without having to worry about financial constraints. These are sometimes offered by the schools themselves, or by professional/research organizations.
To be eligible for the many sources of funding for graduate education, students must first complete the Free Application for Federal Student Aid or FAFSA®. Doing so will establish one's eligibility for financial aid and also help the school when awarding scholarships or grants for a master's degree.
Prospective students should read the Best Guide to Financial Aid to understand more about funding online graduate education.
---
Return on Investment
In most cases, master's degree holders earn more per year than those with merely a bachelor's degree in the same field. According to the U.S Bureau of Labor Statistics, the median annual wage for full-time workers ages 25 and over whose highest level of education was a master's degree, was $68,000, compared with $56,000 for those whose highest level was a bachelor's degree – a $12,000 a year wage premium. Computer Science professionals, for example, earn $103,813 with a master's degree, compared to $91,187 with a bachelor's, according to data from PayScale.
---
Conclusion
Whether or not one is a high school diploma student or an undergraduate student, or one is simply curious, when doing a school search, subject search, and/or a degree select, affordable tuition and fees are one of the most important decision-making factors for prospective students to enroll for the right program. Striking a good balance between the best online colleges, the most affordable online colleges, and a suitable degree is key to making a sound decision.
Based on all the factors highlighted in this article, students can potentially save on the overall cost of a master's degree, through attending an online school over a traditional school.
---