Finding the Best Social Work Master's Online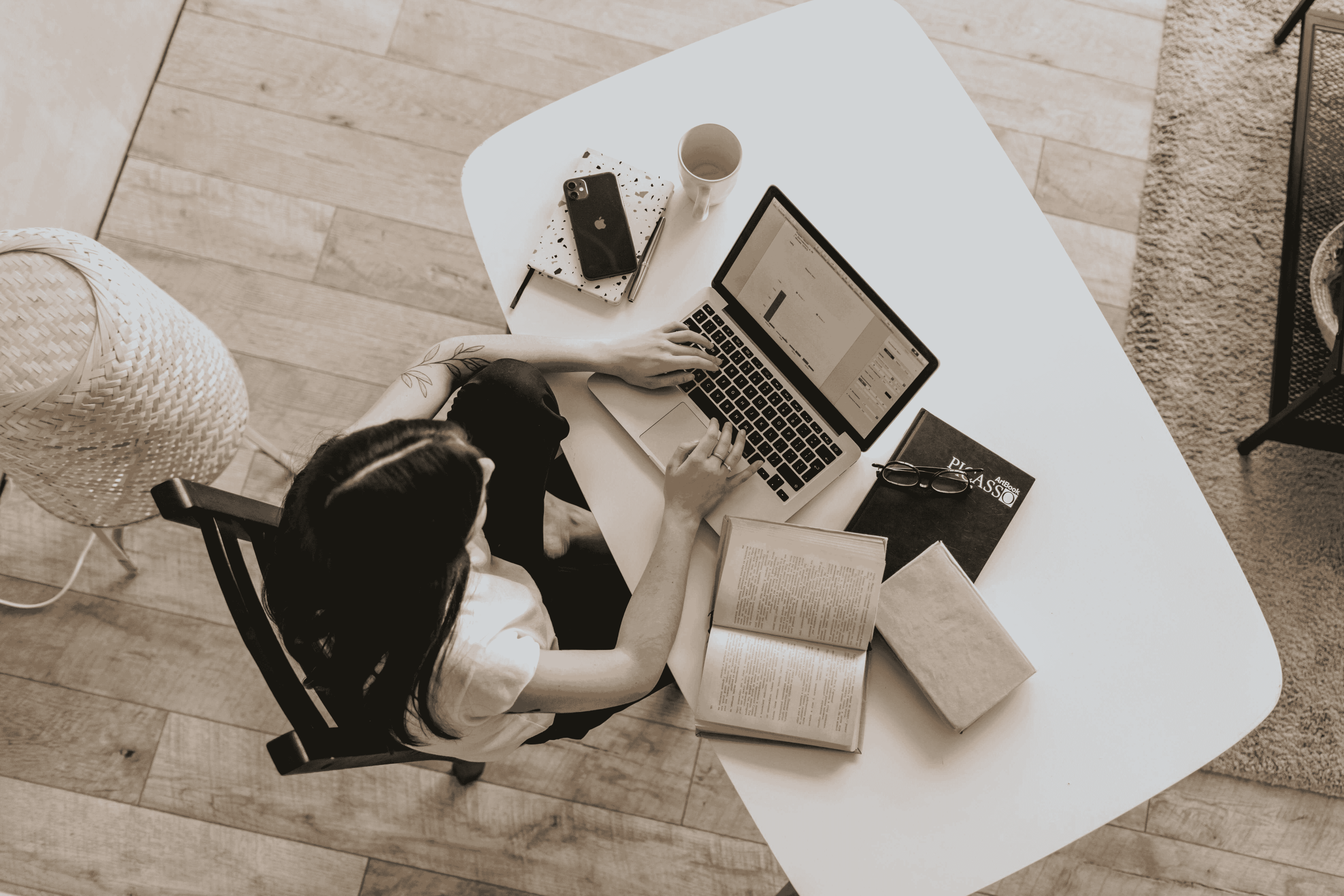 Those seeking the best opportunities for professional advancement in the world of social work will want to pursue a higher degree. Social work master's programs online are an excellent way for busy professionals to enhance their prospects. These rigorous degree programs prepare master's students to handle a much wider variety of responsibilities, as well as provide a pathway to learning about areas of specialization, such as child and family social work, mental health or advocacy.
Though going back to school is almost always worth it, there is a substantial financial and time commitment involved. Fortunately, there are many Master of Social Work (MSW) online programs that provide plenty of flexibility to accommodate grad students who might have family or professional obligations in addition to their school responsibilities. This guide focuses on those valuable online MSW programs options, provides a good overview on how to select the best program, what enrolling in one will entail and what kind of professional opportunities graduates can expect.
What to Expect from a Master's Degree in Social Work Online
When thinking about pursuing social work master's programs online, it's important to understand the basics before filling out the application. Here are some of the most common questions many aspiring master's in social work students have about these programs.
Who should earn an MSW?
A master's degree is essential for anyone who wishes to move beyond macro-level social work. If a social worker wishes to switch gears and move on to micro-level work, such as helping individuals and small groups (clinical social work), then a master's degree is required. There's also the question of licensure; all states require clinical social workers to be licensed, and this almost always requires obtaining a master's degree. This higher degree also opens opportunities for positions in leadership and administration.
What does it take to get admitted into an online MSW program?
Each school reserves the right to set their own admissions standards, but most requirements include possession of a bachelor's degree from an accredited institution with a minimum GPA and completion of a number of prerequisite courses before applying or before beginning master's level social work courses. Some schools may also have standardized testing requirements, such as GRE or GMAT test scores.
How long does it take to get an MSW degree?
Incoming master's students who already have some experience in the field should expect to complete their online MSW degree in about 35 credit hours; those with little to no training in social work might need to complete up to 60 credit hours. Overall, most MSW students will spend about two years earning their degree. Students with advanced standing (due to having a bachelor's degree in social work or enrollment in an accelerated program) may be able to reduce this time to as little as one year.
In addition to the credit hour requirement, MSW students will also need to complete up to 1,000 hours of fieldwork before graduation.
What is the fieldwork requirement?
Even for students who enter with advanced standing, licensure and graduation from an accredited MSW program will require completion of about 900 hours of fieldwork at an approved site. Many of these acceptable sites are located near the school, but online students can work with program administrators to find locations closer to home.
How much does it cost to earn an MSW degree online?
There are many factors that will influence the bottom line cost of earning the MSW degree. Here are just a few:
Type of school (public versus private).
Student's residency status (if attending a public school).
Amount of gift-based financial aid available.
Whether a school charges an alternative tuition rate for online courses regardless of the residency status of the student.
Amount of technology fees.
Level of prior coursework that the MSW program will accept as transfer credits.
Since these factors can vary so widely, graduate students must look at the individual schools to determine what the degree will cost. As a broad ballpark figure, MSW students can expect to spend between $250 and $675 per credit hour, which translates into between $10,000 and $40,000 in total tuition costs.
Choosing the Best MSW Online Program
There are several factors to look into that determine which school is the right one for a student's personal needs and career goals. Here are a few of the key points to consider.
Accreditation
Accreditation is the process by which an independent organization certifies that a school's curriculum meets a minimum level of quality. Basically, it confirms that a degree from an institution means something. But in addition to schools, specific programs can be accredited as well.
The Council on Social Work Education, or CSWE, is the primary accrediting body for social work programs. Before applying to an online MSW program, future students should make sure the program is accredited by the CSWE. Without this accreditation, the MSW degree will be worth very little, because obtaining licensure will be difficult, if not impossible. Additionally, obtaining financial aid will be hard to do, since most providers will require that recipients attend an accredited program or institution.
Read more about CSWE Accreditation along with a list of schools that offer Accredited programs here
Online Options
Most master's students choose an online academic program for convenience and flexibility. Specifically, distance learning provides several advantages over a traditional on-campus program.
Flexible learning
Because the MSW is a graduate level degree, it's common for students to have concurrent professional and family obligations. Therefore, the convenience of fitting coursework into an already busy schedule makes an online program perfect for the typical student. Instead of attending class at a specific time of day, online learning often lets master's students "attend" class on their own schedule. In courses where students must be present online at a certain time, they can sign onto video chat, discussion rooms, streaming video and other formats that allow them to communicate with professors and peers in real time.
Moving not necessary
Some travel is needed to complete fieldwork portions of the curriculum. But this travel is limited, thanks to the fact that MSW students can arrange to complete their fieldwork requirements at approved locations close to home. In most online programs, students do not have to live close to campus to attend the MSW program. This saves time and money, and prevents disrupting the student's already existing personal and professional life.
Potential Specialties
One good reason to earn an online master's degree in social work is the chance to specialize – something that is not often offered with the bachelor's program. Commonly available areas of specialization include:
Advanced clinical practice
Military social work
School social work
Children and families
Social work in the healthcare setting
The MSW Degree Online: Spotlight Schools
It's important to remember that pursing the social work degree online involves taking courses through distance learning, but also requires that MSW students fulfill in-person requirements. Our list of the best social work schools takes this into account. Here are a few spotlight schools highlighting what to expect from the MSW online.
Capella University
Walden University
Typical Courses in Online MSW Programs
Even though the faculty and program administrators can customize the curriculum of their MSW online program, there will usually be some similarities in the types of courses available to students. These courses will cover largely the same concepts, but have different names. Below are a few a student can expect to take during the course of the MSW online program.
| Social Work Mental Health Practice | Advanced Social Work Practice | Human Behavior and the Social Environment | Social Policy, Analysis and Practice | Field Practicum |
| --- | --- | --- | --- | --- |
| Students will learn about providing social work services within the mental health treatment setting. | A second year course, this class teaches MSW students how to apply theoretical principles to practical issues in client systems. | One of the core courses of any MSW program, this class teaches basic knowledge about human behavior at the individual and group levels. | A broad overview of how the field works, including policy making, funding and analysis of social programs. | Students will work at an assigned and approved social services organization in either a clinical or macro practice while under the supervision of a qualified field instructor. |
Paying for an MSW Online
For most online MSW students, the primary sources of financial aid will be scholarships, grants and loans. Scholarships and grants, while technically two different things, are very similar in practice in that they are usually awarded based on academic merit or financial need (or sometimes both). These are the best forms of financial aid because they do not need to be paid back. Scholarships tend to be offered by colleges, universities and charitable organizations, while grants can come from the same institutions, as well as the state and federal government.
Loans are the next primary financial option. While private loans are always available for consideration, most master's students will want to apply for state or federal school loans. These tend to have more favorable terms than most private loans, such as deferred payments or low interest.
Regardless of how a graduate student seeks to pay for the MSW degree, there are two things they need to keep in mind. First, they need to complete the Free Application for Federal Student Aid (FAFSA ® ). This is required for anyone seeking not just federal financial aid, but state and school based financial aid as well. And in some cases, scholarship organizations require the FAFSA ® (especially those that are need-based).
Second, MSW students must ensure their school is accredited. Almost all forms of financial aid, especially government-based aid, will require attendance at an accredited school. To find out if a particular school is accredited, students can go to the U.S. Department of Education's Database of Accredited Post secondary Institutions and look for their school. Keep in mind that the U.S. Department of Education itself doesn't accredit schools but does recognize independent organizations that provide accreditation of schools and programs.
What Does a Social Work Career Look Like?
When a student completes the MSW program, what can they expect from their future career? It's important to understand the variety of available options available before a student chooses to pursue a master's in social work degree or get their heart set on a particular specialty. Below are a couple of points to keep in mind:
Getting and Maintaining a License
Most graduates of an MSW degree program will probably seek licensure after graduation. While the exact eligibility requirements vary by state, students can expect to possess the following elements for licensure:
Be of a certain minimum age, usually 21.
Possess sound moral character as defined by the state's licensing authority.
Complete a licensure registration application and pay the requisite fee.
Possess a master's degree in social work from an accredited or state-recognized institution.
Pass an examination, such as the Association of Social Work Boards (ASWB).
Complete the required number of hours of supervised post-graduate clinical experience.
Almost all jurisdictions will require licensed social workers to take continuing education courses for license renewal. However, each state will have its own requirements as to the number of hours needed and the types of courses licensees should take. For example, some states require 20 hours each year while others require 25 hours every other year. States may also require a certain number of the continuing education hours to be in ethics. Then there's the fact that states differ in how they define an "hour", such as a clock hour or a contact hour. To learn more, students should visit their state licensing board.
Employment for Social Work Graduates
Social workers often find jobs through online job listings, but networking can boost their chances of finding a job that suits them perfectly. A good networking strategy includes joining a professional organization, such as the National Association of Social Workers or contacting alumni through the school's alumni association. Another strategy is to apply for post-graduate fellowships. They provide decent pay, give valuable experience and allow graduates to establish connections that can be beneficial for years to come.
When most people think of a social worker, they think of professionals who help individuals, families or groups of individuals work through a specific problem, such as abuse, academic struggles, addiction or mental health issues. These are commonly referred to as micro-level and mezzo-level social workers. But there are also social workers who focus their time at the macro level. These include public policy, administrative and research social workers. These types of social workers look at the "big picture" and try to help society through programs and policies that affect large groups of people.
According to the Bureau of Labor Statistics, the job outlook from 2016 to 2026 is very promising for social workers, with an anticipated growth of 16 percent. This is more than double the national average for all occupations of 7 percent.
What kind of salary can social workers expect to make after they graduate? Though pay depends greatly upon where a person works, their geographical location, total amount of experience and specializations, among other factors, the following table provides a rough idea of what to expect:
| Social Worker Type | 10th percentile | 25th percentile | 50th percentil | 75th percentile | 90th percentile |
| --- | --- | --- | --- | --- | --- |
| Child, family and school social worker | $28,520 | $35,070 | $44,380 | $58,050 | $75,940 |
| Healthcare social worker | $33,260 | $42,510 | $54,870 | $67,850 | $81,560 |
| Mental health and substance abuse social worker | $27,230 | $33,610 | $43,250 | $57,930 | $76,020 |
| Social workers, all other | $34,640 | $44,360 | $61,980 | $76,970 | $86,760 |
Source: BLS (OES)
Finding More Information on Social Work Master's Programs Online
Reviewing the basics of graduate-level social work programs, as this guide has detailed, is just the beginning. It's important to continue researching the best online MSW degree programs, tips for the most affordable programs, and ways to ensure a school is offering accredited programs. To learn more about these topics, check out these other resource guides on social work: