Online MSW Programs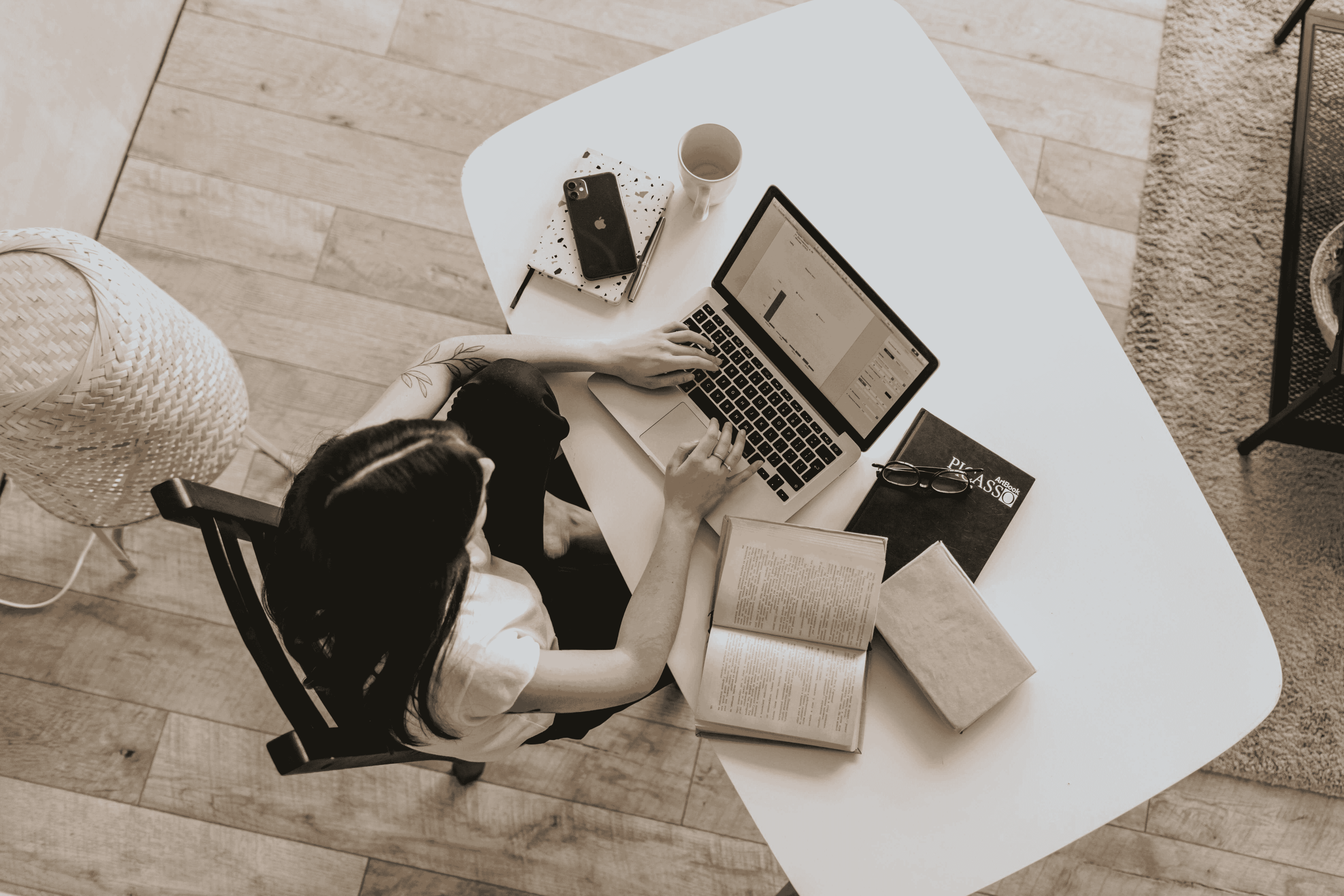 Those seeking the best opportunities for professional advancement in the world of social work will want to pursue a higher degree. Masters in Social Work Online are an excellent way for busy professionals to enhance their prospects. These Online Master of Social Work Programs are rigorous degree programs that prepare master's students to handle a much wider variety of responsibilities, as well as provide a pathway to learning about areas of specialization, such as child and family social work, mental health or advocacy.
Though going back to school is almost always worth it, there is a substantial financial and time commitment involved. Fortunately, there are many Master of Social Work (MSW) online programs that provide plenty of flexibility to accommodate grad students who might have family or professional obligations in addition to their school responsibilities. This guide focuses on those valuable online Master of Social Work programs options, provides a good overview on how to select the best program, what enrolling in one will entail and what kind of professional opportunities graduates can expect.
---
Featured Online Programs
---
Best Online Master of Social Work Programs
There are plenty of ways for students to decide what are the top online msw programs. Here are some of the factors – job placement and career services, higher graduation rates, strong faculty and staff, accreditation, flexible online options, reasonable admissions rates, ease of completing fieldwork, challenging programs etc. Considering all these, we have created a list of the Best Online Master of Social Work Programs:
College Name & Address
Tuition
Graduation Rate
#1
Ohio State University
190 N. Oval Mall, Columbus, Ohio 43210

$11,560
86%
#2
University of Illinois, Urbana-Champaign
601 E John Street, Champaign, Illinois 61820

$14,997
85%
#3
Rutgers University
83 Somerset St, New Brunswick, New Jersey 08901

$17,736
84%
#4
Florida State University
222 S. Copeland Street, Tallahassee, Florida 32306

$9,684
83%
#5
Michigan State University
East Lansing, Michigan 48824

$18,858
81%
#6
Indiana University, Bloomington
107 South Indiana Ave., Bloomington, Indiana 47405

$9,501
79%
#7
Columbia University in the City of New York
West 116 St and Broadway, New York, New York 10027

$47,600
95%
#8
University of Southern California
University Park, Los Angeles, California 90089

$46,272
92%
#9
Boston University
One Silber Way, Boston, Massachusetts 02215

$54,720
88%
#10
Case Western Reserve University
10900 Euclid Ave, Cleveland, Ohio 44106

$46,524
84%
#11
Tulane University of Louisiana
6823 St. Charles Avenue, New Orleans, Louisiana 70118

$54,918
86%
#12
Simmons University
300 The Fenway, Boston, Massachusetts 02115

$21,654
81%
#13
University of South Florida
4202 East Fowler Ave, Tampa, Florida 33620

$8,350
75%
#14
University of Denver
2199 S. University Blvd, Denver, Colorado 80208

$51,336
77%
#15
University of Buffalo
12 Capen Hall, Buffalo, New York 14260

$11,310
75%
#16
Fordham University
441 E Fordham Rd, Bronx, New York 10458

$34,608
83%
#17
University of Central Florida
4000 Central Florida Blvd, Orlando, Florida 32816

$6,916
72%
#18
University of Iowa
101 Jessup Hall, Iowa City, Iowa 52242


$10,079
72%
#19
Temple University
1801 North Broad Street, Philadelphia, Pennsylvania 19122

$16,956
74%
#20
The University of Tennessee, Knoxville
527 Andy Holt Tower, Knoxville, Tennessee 37996

$11,468
72%
#21
University of Missouri
105 Jesse Hall, Columbia, Missouri 65211
$9,264
71%
#22
University of Kansas
Strong Hall, 1450 Jayhawk Blvd, Room 230, Lawrence, Kansas 66045
$9,989
67%
#23
University of Houston
212 E. Cullen Building, Houston, Texas 77204
$8,370
61%
#24
California State University, San Bernardino
5500 University Parkway, San Bernardino, California 92407
$7,176
55%
#25
Louisiana State University
One University Place, Shreveport, Louisiana 71115
$6,196
31%
Source – Integrated Post Secondary Education Data System & University Data
*Tuition rates are for in-state and per year. Program specific rates may apply.
**NA – data not available
---
Understanding Online MSW Programs
There are several factors to look into that determine which school is the right one for a student's personal needs and career goals. But before students decide to pursue Online MSW Programs, it is essential to have a deep understanding of the programs and reason why anyone should get a masters in social work online degree. In this section we will walk you through all aspects of masters in social work online programs.
Who should earn a Master of Social Work?
A master's degree is essential for anyone who wishes to move beyond macro-level social work. If a social worker wishes to switch gears and move on to micro-level work, such as helping individuals and small groups (clinical social work), then a master's degree is required. There's also the question of licensure; all states require clinical social workers to be licensed, and this almost always requires obtaining a master's degree. This higher degree also opens opportunities for positions in leadership and administration.
---
Accreditation
Accreditation is the process by which an independent organization certifies that a school's curriculum meets a minimum level of quality. Basically, it confirms that a degree from an institution means something. But in addition to schools, specific programs can be accredited as well.
The Council on Social Work Education, or CSWE, is the primary accrediting body for social work programs. Before applying to an online MSW program, future students should make sure the program is accredited by the CSWE. Without this accreditation, the MSW degree will be worth very little, because obtaining licensure will be difficult, if not impossible. Additionally, obtaining financial aid will be hard to do, since most providers will require that recipients attend an accredited program or institution. Read more about CSWE Accredited Social Work Programs. Read about general Accreditation.
Online Options
Most master's students choose an online academic program for convenience and flexibility. Specifically, distance learning provides several advantages over a traditional on-campus program.
Flexible learning
Because the MSW is a graduate level degree, it's common for students to have concurrent professional and family obligations. Therefore, the convenience of fitting coursework into an already busy schedule makes an online program perfect for the typical student. Instead of attending class at a specific time of day, online learning often lets master's students "attend" class on their own schedule. In courses where students must be present online at a certain time, they can sign onto video chat, discussion rooms, streaming video and other formats that allow them to communicate with professors and peers in real time.
Moving not necessary
Some travel is needed to complete fieldwork portions of the curriculum. But this travel is limited, thanks to the fact that Master of Social Work students can arrange to complete their fieldwork requirements at approved locations close to home. In most online programs, students do not have to live close to campus to attend the Master of Social Work program. This saves time and money, and prevents disrupting the student's already existing personal and professional life. Hence, online degrees is the way to go for a master's in social work.
Specializations
One good reason to earn an online master's degree in social work is the chance to specialize – something that is not often offered with the bachelor's program. Commonly available areas of specialization include:
Advanced Clinical Practice
Advanced clinical practice embodies the ability to manage clinical care in partnership with individuals, families and carers. It includes the analysis and synthesis of complex problems across a range of settings, enabling innovative solutions to enhance people's experience and improve outcomes.
Military Social Work
Military social workers help members of the armed forces reintegrate into civilian or professional life after a deployment, injury, or personal crisis. These professionals also provide social service support to families of veterans and active-duty military personnel.
School Social Work
A school social worker provides counseling and psycho-social services to children and adolescents in schools at both micro and macro levels. Social workers work as mental health experts, leaders of social and emotional development within the school community, family-school liaisons, and program development experts.
Children and Families
A children and families social work concentration examines how to increase positive mental health outcomes for children and deals with child welfare. Students learn to assess children, provide early intervention services, and offer family services, clinical treatment for children and families. The concentration emphasizes mental health support, protective factors, and risk factors.
Social Work in Healthcare
The role of a medical social worker is to "restore balance in an individual's personal, family and social life, in order to help that person maintain or recover his/her health and strengthen his/her ability to adapt and reintegrate into society."
Forensic Social Work
This concentration uses social work tools to address problems in the legal system. Forensic social workers represent clients within the justice system, acting as consultants or advocates in legal settings. A forensic social work concentration includes training in the criminal justice system and social services that connect to the legal system.
Generalist School Social Work
A school social work concentration examines the barriers children face in school settings. The concentration trains MSW students in issues like homelessness, violence, truancy, and challenges related to special education programs. Degree-seekers build the knowledge and skills needed to work with different student populations and design student support systems in schools.
---
Curriculum and Coursework in Online MSW Programs
Even though the faculty and program administrators can customize the curriculum of their Master of Social Work online program, there will usually be some similarities in the types of courses available to students. These courses will cover largely the same concepts, but have different names. Below are a few that a student can expect to take during the course of the Master of Social Work online program.
| Social Work Mental Health Practice | Advanced Social Work Practice | Human Behavior and the Social Environment | Social Policy, Analysis and Practice | Field Practicum |
| --- | --- | --- | --- | --- |
| Students will learn about providing social work services within the mental health treatment setting. | A second year course, this class teaches Master of Social Work students how to apply theoretical principles to practical issues in client systems. | One of the core courses of any Master of Social Work program, this class teaches basic knowledge about human behavior at the individual and group levels. | A broad overview of how the field works and research work, including policy making, funding and analysis of social programs. | Students will work at an assigned and approved social services organization in either a clinical or macro practice while under the supervision of a qualified field instructor. |
---
Admission Requirements for Online Master of Social Work Programs
Each school reserves the right to set their own admissions standards, but most requirements include possession of a bachelor's degree from an accredited institution with a minimum GPA and completion of a number of prerequisite courses before applying or before beginning master's level social work courses. Some schools may also have standardized testing requirements, such as GRE or GMAT test scores.
---
Timeline for graduation from Online Master of Social Work Programs
Incoming master's students who already have some experience in the field should expect to complete their online Master of Social Work degree in about 35 credit hours; those with little to no training in social work might need to complete up to 60 credit hours. Overall, most Master of Social Work students will spend about two years earning their degree. Students with advanced standing (due to having a bachelor's degree in social work or enrollment in an accelerated program) may be able to reduce this time to as little as one year. In addition to the credit hour requirement, Master of Social Work students will also need to complete up to 1,000 hours of fieldwork before graduation.
---
Fieldwork Requirement for Online Master of Social Work Programs
Even for students who enter with advanced standing, licensure and graduation from an accredited Master of Social Work program will require completion of about 900 hours of fieldwork at an approved site. Many of these acceptable sites are located near the school, but online students can work with program administrators to find locations closer to home.
Advanced Standing MSW Programs
A student with a bachelor's in social work from a CSWE-accredited program may receive advanced standing status in an online MSW program, which allows them to graduate more quickly. Typically, an MSW takes two years of full-time study to complete, but advanced standing program usually allow students to graduate within one year.
---
Online Master of Social work Programs No GRE
Online Masters Programs play an important role in providing the lift for careers. Social Work professionals who want to see their careers grow or are looking to become social work professionals choose online Master of Social Work programs. But in today's world, universities have strict admission requirements. This is especially true for masters in social work online programs. Most universities want to see a GRE test score along with the applications. Luckily, some universities do not need a GRE score for their online Master of Social Work programs. Here are a few online Master of Social Work programs no GRE programs:
California State University, Northridge
Case Western Reserve University
Boston University
---
1 Year MSW Programs Online
In today's busy world, time is short, and tasks are long. Professionals that already have a job and a career are busy as well. Given all this, most people don't want to spend many years trying to get an online MSW degree. Some universities will let students graduate from Master of Social Work online programs in 1-year. Here is a list of universities that offer 1 year Master of Social Work programs online:
Capella University
Walden University
---
How to Pay for Online MSW Programs
For most online MSW students, the primary sources of financial aid will be scholarships, grants and loans. Scholarships and grants, while technically two different things, are very similar in practice in that they are usually awarded based on academic merit or financial need (or sometimes both). These are the best forms of financial aid because they do not need to be paid back. Scholarships tend to be offered by colleges, universities and charitable organizations, while grants can come from the same institutions, as well as the state and federal government.
Loans are the next primary financial option. While private loans are always available for consideration, most master's students will want to apply for state or federal school loans. These tend to have more favorable terms than most private loans, such as deferred payments or low interest.
Regardless of how a graduate student seeks to pay for the online MSW degree, there are two things they need to keep in mind. First, they need to complete the Free Application for Federal Student Aid (FAFSA ® ). This is required for anyone seeking not just federal financial aid, but state and school based financial aid as well. And in some cases, scholarship organizations require the FAFSA ® (especially those that are need-based).
Second, online MSW program students must ensure their school is accredited. Almost all forms of financial aid, especially government-based aid, will require attendance at an accredited school. To find out if a particular school is accredited, students can go to the U.S. Department of Education's Database of Accredited Post secondary Institutions and look for their school. Keep in mind that the U.S. The Department of Education itself doesn't accredited schools but does recognize independent organizations that provide accreditation of schools and programs.
Scholarships for online MSW program Students
Paying for online masters programs can get very expensive. Online MSW programs are also not inexpensive. The tuition fee can get expensive. Luckily there are scholarships available for online MSW program students. It is important to note that these scholarships may not fully pay the entire tuition fee, but they reduce the burden. Here are a few scholarships for which online MSW program students can apply for.
---
Licensing Requirements for Online MSW Program Graduates
Social workers seeking employment in clinical social work, school social work, and similar fields need licenses. Each state issues its own social work licenses and sets specific licensure requirements. Generally, a licensed social worker (LSW) needs to hold an MSW and meet supervised experience requirements, though some states only require a bachelor's degree.
Social workers licensed in one state can often apply for a reciprocal license in other states, but reciprocity isn't automatic. They may need to meet additional requirements, depending on the state. Learn more about social work licensure with the Association of Social Work Boards (ASWB) licensing guide.
Most graduates of an online MSW program will probably seek licensure after graduation. While the exact eligibility requirements vary by state, students can expect to possess the following elements for licensure:
Be of a certain minimum age, usually 21.
Possess sound moral character as defined by the state's licensing authority.
Complete a licensure registration application and pay the requisite fee.
Possess a master's degree in social work from an accredited or state-recognized institution.
Pass an examination, such as the Association of Social Work Boards (ASWB).
Complete the required number of hours of supervised postgraduate clinical experience.
Almost all jurisdictions will require licensed social workers to take continuing education courses for license renewal. However, each state will have its own requirements as to the number of hours needed and the types of courses licensees should take. For example, some states require 20 hours each year while others require 25 hours every other year. States may also require a certain number of the continuing education hours to be in ethics. Then there's the fact that states differ in how they define an "hour", such as a clock hour or a contact hour. To learn more, students should visit their state licensing board.
---
Advanced Generalist Master's in Social Work Online What is an advanced generalist program?
Advanced generalist programs are designed for students who wish to engage in both micro and macro social work, and who want to learn about and gain training in a number of different social work fields.
In general, this type of program helps prepare students to implement interventions External link at the micro, mezzo, and macro levels, and to work with both individual clients and larger communities. In this way, advanced generalist programs may be considered an intermediate between direct practice/clinical social work programs, which typically focus on individual work with clients, and community planning and organization programs, which focus mainly on larger communities and macro-level change.
Prospective students who wish to enroll in an advanced generalist program should research the exact curricula and course offerings of the programs that interest them in order to choose a program that meets their academic and professional goals.
Curriculum Details for Advanced Generalist Programs
Accredited online advanced generalist programs have similar curriculum structure, courses, and field education requirements as on-campus programs. As with other types of MSW programs, advanced generalist programs are generally comprised of a core set of foundational courses, and a set of concentration or elective courses (also known as advanced standing courses). While course titles and content vary across programs, sample classes may include:
---
Foundational Courses:
Human Behavior in the Social Environment:
Human psychological, emotional, and social development across the lifespan. How humans interact with different social environments (ex. family, school and work settings, friends), and how these environments in turn affect human thought, behavior, and development.
Clinical social work practice:
Clinical social work is a specialty within the broader profession of social work. The American Board of Clinical Social Work (ABCSW) defines clinical social work as "a healthcare profession based on theories and methods of prevention and treatment in providing mental-health/healthcare services, with special focus on behavioral and bio-psychosocial problems and disorders
Social Welfare Policy:
The history of social services and social welfare policy in the United States. Current social work and welfare policies are analyzed from historical, political, and economic perspectives. How current policies affect social workers' practice.
Foundations of Advanced Generalist Practice:
The fundamental concepts, principles, and methods of working with individuals, groups, and larger communities to address a variety of common social, psychological, emotional, and cultural issues. Professional ethics, communications skills, and therapeutic methods are discussed and applied to different client scenarios.
---
Concentration/Elective Courses:
Social Work Practice in School Environments:

The principles and methods of social work practice in a school setting.
The different federal and state laws that impact school settings and school social work practice.
Understanding school communities as a whole, and how to work with students and school personnel to address different issues on and off campus that affect student learning.
How to counsel students at different grade levels and help them with such challenges as learning disabilities, bullying, poverty, truancy, and family conflict.

Advanced Clinical Practice with Families:

How social workers can help address common emotional, psychological, and social issues that family members face individually and as a unit.
Addressing spousal, parental, and sibling relationships, marital conflicts, different emotional disorders (ex. depression, anxiety) and how they affect the family unit, domestic abuse, and child neglect.

Advanced Clinical Practice with Older Adults:

How social workers can assist elderly individuals from multiple economic, social, and cultural backgrounds.
Helping elderly clients navigate the process of applying for government benefits, addressing elderly abuse.
Helping the families of elderly individuals manage long-term elderly care.
For a full list of online MSW programs with a clinical social work concentration, see our online LCSW degree programs page.

Community Planning and Administrative Leadership:

The essential concepts and theories of effective community planning and organization.
How to use structure, leadership, education, and program development to create positive change at the community level.
---
Online Master's in Social Work — What is a Cohort Model?
Some online Master of Social Work (MSW) degree programs use a cohort model of instruction where students enter as a group and take a predetermined schedule of classes. There are some online programs that have flexible scheduling that allow students to pick and choose which classes they take each quarter or semester. With the exception of programs that offer multiple concentrations or electives, where students have the option to customize their degree program during the advanced standing year.
---
Advantages of the Cohort Model of Instruction
A cohort functions as a student's support group during the program, allowing opportunities to form closer bonds with their classmates, and often starts their professional network following graduation. In addition, several programs that use a cohort model have some class sizes and limit the number of students per cohort to create a cohesive student group. Finally, with a set curriculum of classes, students do not have to worry about getting the classes they need to graduate.
---
Disadvantages of the Cohort Model of Instruction
One disadvantage of the cohort model is that all classes in the program may not be offered every semester or quarter. Therefore, if a student needs to take a leave of absence for personal reasons, they may have to wait sometime before continuing their degree program. This is typically true for online MSW programs that only accept incoming students once a year. This is not as much of a concern for programs that have multiple start dates as there is a higher chance that courses will be offered more than one time per year.
---
Synchronous VS Asynchronous Instruction
For students who are not familiar with the terms synchronous versus asynchronous, online programs typically use one of three methods for instruction:
Synchronous Instruction: Programs that use synchronous instruction methods require students to log on at specific times to attend classes in "real-time". Some programs require students to log on for a set schedule of classes each week, while others may only require students to log on for real-time instruction a couple of times per semester. Students typically know well in advance when they are required to log on for classes.
Asynchronous Instruction: Programs that use asynchronous instruction methods do not require students to log on at specific times to attend classes. Students are given deadlines to watch lectures and complete assignments. For these programs, students can still interact with teachers and classmates through their school's online learning portal.
Combination of Synchronous and Asynchronous Instruction: Several programs actually use both types of instruction method depending on the class and professor. Again, students typically know well in advance when they are required to log on for real-time classes.
Some students may prefer classes with synchronous instruction so that they may interact with professors and classmates. Other students may enjoy the flexibility of asynchronous instruction; however, it is important to stay on track and keep up with coursework and assignments.
For students who are not sure which method is right for them, we suggest reaching out to a couple of schools to ask more questions about the different methods.
For students who are considering attending a full-time online MSW program, we recommend asking an admission advisor what happens if a student needs to take some time off during the program for an unforeseen circumstance.
---
Online Coursework
Core courses in master's in social work online programs teach interpersonal and behavioral skills that expand on the building blocks of undergraduate courses and prepare graduate students for more advanced social work careers.
Course subjects include clinical and therapeutic services, community development, organizational planning and social policy analysis. These skills train students to meet the needs of citizens and clients.
The curriculum emphasizes core social work values of service, the importance of human relationships, and social justice and integrity. These skills help social workers find fulfillment in a wide variety of settings, including community mental health clinics and nonprofit organizations.
---
Careers & Salaries for Online MSW Program Graduates
An online Master of Social Work program prepares students to work in many different settings, including schools. Students must earn an MSW to work in clinical, specialist and advanced practice roles. Social workers often find jobs through online job listings, but networking can boost their chances of finding a job that suits them perfectly. A good networking strategy includes joining a professional organization, such as the National Association of Social Workers or contacting alumni through the school's alumni association. Another strategy is to apply for post-graduate fellowships. They provide decent pay, give valuable experience and allow graduates to establish connections that can be beneficial for years to come.
When most people think of a social worker, they think of professionals who help individuals, families or groups of individuals work through a specific problem, such as abuse, academic struggles, addiction or mental health issues. These are commonly referred to as micro-level and mezzo-level social workers. But there are also social workers who focus their time at the macro level. These include public policy, administrative and research social workers. These types of social workers look at the "big picture" and try to help society through programs and policies that affect large groups of people.
According to the Bureau of Labor Statistics, the job outlook from 2016 to 2026 is very promising for social workers, with an anticipated growth of 16 percent. This is more than double the national average for all occupations of 7 percent.
What kind of salary can social workers expect to make after they graduate? Though pay depends greatly upon where a person works, their geographical location, total amount of experience and specializations, among other factors, the following table provides a rough idea of what to expect:
| Social Worker Type | 10th percentile | 25th percentile | 50th percentile | 75th percentile | 90th percentile |
| --- | --- | --- | --- | --- | --- |
| Child, family and school social worker | $28,520 | $35,070 | $44,380 | $58,050 | $75,940 |
| Healthcare social worker | $33,260 | $42,510 | $54,870 | $67,850 | $81,560 |
| Mental health and substance abuse social worker | $27,230 | $33,610 | $43,250 | $57,930 | $76,020 |
| Social workers, all other | $34,640 | $44,360 | $61,980 | $76,970 | $86,760 |
Source: BLS (OES)
---
Resources for Online MSW Program Students
Students choose an online MSW program to grow careers. But it is also important to network with other social work professionals, organizations, and associations. By getting involved with the organizations, students can interact with other professionals to help students keep up with ongoing changes in the field and open up many career opportunities. Here are some resources that will help online MSW program students:
---
Reviewing the basics of graduate-level social work programs, as this guide has detailed, is just the beginning. It's important to continue researching the best online MSW program, tips for the most affordable programs, and ways to ensure a school is offering accredited programs. To learn more about these topics, check out these other resource guides on social work:
Professional Associations in Social Work Students and recent graduates of online master's in social work programs could benefit from membership in professional organizations, which offer access to research and networking opportunities.
National Association of Social Workers: NASW is the largest social work association. Involvement with NASW can enhance professional growth through social advocacy policies. Members receive free issues of Social Work journal, discounts for continuing education, Health Insurance Portability and Accountability Act compliance training and access to conferences.
Council on Social Work Education: CSWE is the nation's social work education accrediting agency, recognized by the Council for Higher Education Accreditation. It has more than 2,500 members. Members are offered an annual subscription to the Journal of Social Work Education, monthly newsletters and 10 percent off other CSWE publications.
School Social Work Association of America: SSWAA is known for developing the national social emotional learning Common Core standards and fits for social workers interested in enhancing educational communities. SSWAA members have access to practice tools, research findings, articles and other valuable tools. Members also receive the biweekly newsletter, E-Bell.