Masters Without Bachelors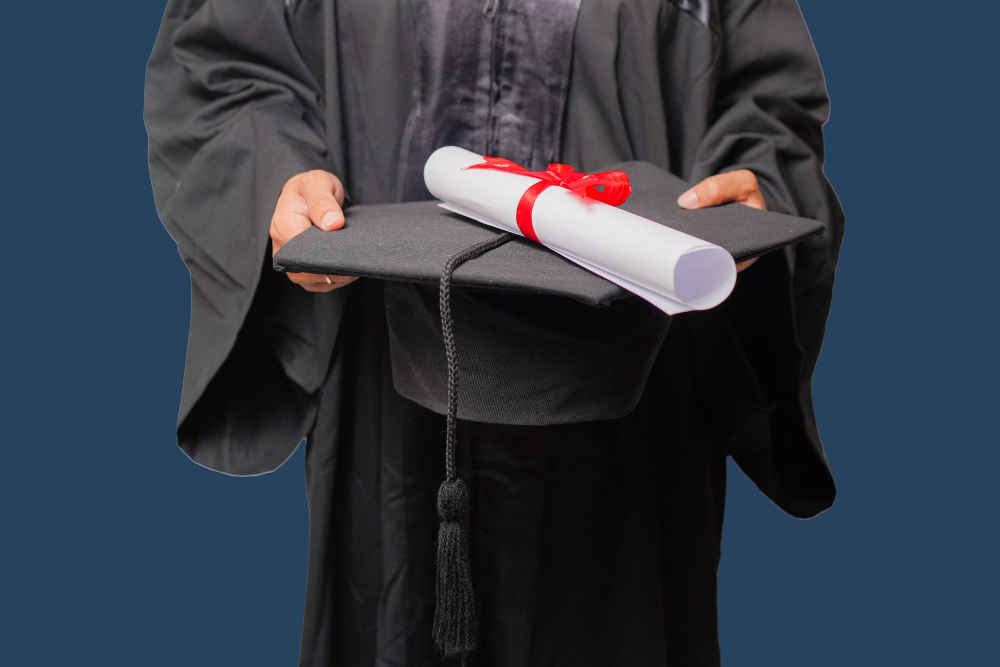 In realistic terms, most universities expect applicants for master's studies to have an undergraduate degree in a related field. In most cases, a master's without a bachelor's program often weaves both degrees together. In these programs, students do not need their bachelor's degree to apply to the MBA or master's program. In some extreme cases and yes, they do exist, you may be able to apply without a Bachelor's if you can demonstrate relevant experience and your overall postgraduate application is very strong.
What are the Masters Without Bachelors Programs?
Here is a list of the universities that offer Masters Without Bachelors Programs
Boston University
Brenau University
California University of Pennsylvania
Central Michigan University
Creighton University
CUNY School of Professional Studies
Dallas Baptist University
Drexel University
Grace College
Massachusetts Institute of Technology
Mary Mount University
Marquette University
Monterey College of Law
Southern Cross University
Stockton University
University of Cincinnati
Viterbo University
William Woods University
---
Featured Online Programs
---
Find Online Master's Program By Subject
Masters Without Bachelors Programs – Details
Doing a master's without bachelors can primarily be categorized in four sections as below. We will deep dive and discuss them in detail.
Masters Without Bachelors – Combined Programs
An integrated master's, also called a "two-in-one" degree, is a program that combines a master's degree with an additional qualification at a different level of study, most commonly with a bachelor's. Instead of taking the two as separate degrees, this is studying one single, longer program. These types of degrees are getting more popular. There were more than 100,000 integrated master's programs offered in the US.
When it comes to certifications, there are integrated programs that offer two separate qualifications, however most programs of this kind award the more advanced of the degrees. That means you would earn a master's instead of a bachelor's upon completion. It also means that you don't need a bachelor's to apply for the program.
#1
Boston University
#2
Brenau University
#3
California University of Pennsylvania
#4
Central Michigan University
#5
Creighton University
#6
CUNY School of Professional Studies
#7
Dallas Baptist University
#8
Drexel University
Masters Without Bachelors – With Unrelated Bachelors
If one is changing fields for a master's degree and is wondering what subject's students can study with their undergraduate major, there are a few areas that can translate into nearly any graduate degree, including the liberal arts and humanities, education, physical therapy, business, design, and counseling. Below, we have taken this one step further and have compiled a list of specific master's degrees you can get with any bachelor's degree to help give you a better sense of your academic options.
#1
Marquette University
#2
Stockton University
#3
University of Cincinnati
#4
Viterbo University
#5
William Woods University
Masters Without Bachelors – Without any Bachelors
Depending on the major, Universities will consider your background when reviewing applications. Typically, if you have five years' experience in a relevant field or other qualifications (like an associate degree or other certification) they will consider you for a postgraduate degree without coming from an undergraduate degree. They also weigh in your professional experience, which is about seven years and over, for the possibility to receive credit or 'Advanced Standing' towards a postgraduate qualification.
Other online MBA programs accept students without a bachelor's, as long as they can prove at least five years of relevant managerial experience.
Applying for a master's program without a bachelor's and banking on your personal and professional experience is one way of going about it as we went through above. But there's also the option of earning a combined degree.
#1
Grace College
#2
Massachusetts Institute of Technology
#3
Mary Mount University
#4
Monterey College of Law
#5
Southern Cross University
Masters Without Bachelors – Subject Specific Programs
Many people are surprised to discover that quite a few highly regarded universities don't require that Master of Science in Computer Science applicants have bachelor's degrees in computer science, or CS, to apply. Many universities or schools of Engineering welcome applications from professionals who want to pursue a master's in computer science without a CS undergrad degree. Another example would be a Master of Science in Forensic and Legal Psychology where students would not require a related bachelor's to get into the master's program.
Source – Integrated Post Secondary Education Data System & University Data
*Tuition rates are for in-state and per year. Program specific rates may apply.
**NA – data not available
---
FAQs about Masters Without Bachelors Programs
Q: Do you need a bachelor's degree to get an MBA?
A: Nearly all MBA programs require that incoming students hold a bachelor's degree from an accredited institution, and applicants typically submit official transcripts to prove it. … In general, though, MBA programs require a bachelor's degree for admission.
Q: Which universities' Masters's programs do not require a bachelor's degree?
A: Common master's programs that don't always require a related bachelor's include: Master's in Business (MBA), Master's in Counseling Psychology, Master's in Human Resources, Master's in Social Work, Master's in Journalism, and Master's in Nursing, among many others.
Q: What is a Bachelor and Master Combined Program?
A: A master's without a bachelor's program often weaves both degrees together. In these programs, students do not need their bachelor's degree to apply to the MBA or master's program.
Q: What Types of Dual Bachelor's/Master's Degrees are there?
A: Areas include, but are not limited to:

● Nursing
● Engineering
● Humanities
● Accounting
● Finance
● Education
● Psychology
Q: Is an MBA a Master's?
A: An MBA is a type of master's degree, with a specialization in business administration. An MBA or a master's degree in a different topic is typically pursued after completion of an undergraduate degree in a related field and can serve to further the student's career and professional goals.
Additional Resources about Masters Without Bachelors Programs
There are many reasons why someone might not have a bachelor's degree. Maybe you didn't have the financial means to pay for four years of schooling or perhaps you started but weren't able to finish the degree. About 40% of students dropout of college, leaving a large minority of people with a partial degree. Dropping out of college is a common practice and must happen for a reason. Students may feel as though they must earn money for the time being, or they started a family, or some simply got bored by their program.
All reasons aside, not earning a bachelor's isn't the end of the road by any means. There are other ways to get an education. Many people choose to earn a professional certificate or diploma from a community college. You can also consider an associate degree which is typically completed within two years. It's a short-cycle degree program that is beneficial for working students on the path of developing their careers but can't stop everything and earn a full bachelor's degree. An associate degree can either lead to a bachelor's or master's, depending on your field of study.
---